Making Sure Your Air Conditioning Unit is Functioning Properly is Critical for your Comfort, Safety and Health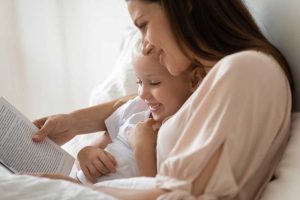 With the summer heat in full swing, it's time to ensure your air conditioner is in tip-top shape.  This is especially true now more than ever.  With heat-wave temperatures and poor air quality in the area, it is critical that your HVAC system is in working order.
Many of us have had that experience before; the day is heating up and slowly but surely, something about your home doesn't feel quite right…
Once you realize something is 'off' about your environment, and finally come to the conclusion that there is something wrong with your air conditioner, it can come as a bit of a shock.  We are all so used to our air conditioner just working, that when it doesn't, a form of panic can set in.  This is especially true for the elderly and younger kids who are more susceptible to uncomfortable levels of environmental differences in temperature.
The bottom line is that realizing your air conditioner doesn't work in the hottest months is an issue of both comfort and safety – especially now.
If you find yourself in this situation, Bob's Air Repair is here to help!  We have emergency services to help get you back up and running.  Our service technicians are the best of the best and understand just how important a functioning air conditioner is in our environment.
Right now, our air conditioners and filters are working overtime filtering out dust and ash particles from the poor quality of the surrounding air.  Currently, the air quality in Chico and the surrounding areas is officially rated as being "Unhealthy" according to the EPA's air quality matrix.
Because of this, it is important to stay indoors as much as possible especially if you or your loved ones are in a susceptible age group or have pre-existing medical conditions.  Staying indoors means ensuring your air conditioner is doing its job.  Many people may not realize this, but your air conditioner is not just keeping you cool, it is filtering out the allergens, and hazardous particles that exist within our surrounding air.
Make sure to change your filters as much as possible during these conditions.  The general rule of 'if you don't remember the last time you changed your air conditioning filter – it's time to change your air conditioning filter' is in full effect.  The amount of grime and particles that your intake filters are keeping from your lungs right now is measurable.  On top of that, the more cluttered with particles your filters get, the harder your AC unit has to work.  Changing your filters on an accelerated schedule will help keep your lungs free of contaminants while also ensuring your AC stays working.
If your air conditioner is acting up intermittently or is making odd sounds but is still working, don't risk letting it go.  The last thing you want to face with record heat and terrible air quality, is a non-functional air conditioner.
Call us immediately so we can make sure your system is working through these difficult times.