The Summer Heat and Smoke of this Past Season Was Rough on Your Air Conditioner and Overall HVAC System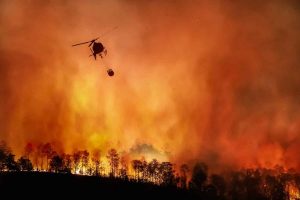 We are just now coming down from a record season of heat and smoke.  There are still fires, and still smoke in the air, but the temperatures are cooling. Many people by now have stopped their AC from running at night as the temperatures drop off by 8pm or so and stay either cool or comfortable during the night.
During the height of summer, as your AC unit is working nonstop to keep temperatures down to safe levels, it can be a tricky time for maintenance since HVAC system up-time is so important.  Now however, as we move into the season of winding down our AC units, it presents a great opportunity for a system heath check and maintenance.
At this point, if you haven't changed your air filters, it's definitely time to do so. You'll likely be surprised at how dirty your filters will look even if you changed them right before summer or even during.  The consistent poor air quality in the Chico CA area and surrounding areas really took its toll on all of our health this season.  That dirty and cloudy air translates into dust, soot and smoke particles in your HVAC system and can cause greater problems down the line if your air filters are gummed up with them and passing them through your intake ducting.  Fortunately, the Bob's Air Repair Shop offers filters for your convenience and can be ordered directly online.
Changing your air conditioning filters is typically a straightforward process, however, feel free to give us a call for help if you're unsure of this process as we are happy to setup a maintenance visit.  AC maintenance visits are a great way to ensure your system performs at its peak into the next season.  Since the temperatures right now are comparatively mild, it's the perfect time to get this done along with fixing any blatant issues with performance.  Part of good maintenance also revolves around making sure your ducting is clean.  Unlike air filters, this is something that needs to be performed with a service visit.  Needless to say, after this past warm season, if you don't remember the last time you got your ducts cleaned, then it's definitely time to clean your ducts!
The duct cleaning process involves vacuuming out all of the latent contaminants and layers of soot and dust from your ducts and also brushing them out for maximum effectiveness.   With our Rotobrush™ system, we can inspect your ducts with video so we know specifically where the build ups are, or if there are obvious breaks that are letting in pests such as mice or bugs that setup shop (gross!)
Because most people don't immediately think of duct cleaning when changing out their air filters, it's not uncommon for us to see incredibly dirty ducting from years of grime buildup.  Having your ducts cleaned is a great way to ensure that the air you breathe in your home is clean, safe and free from smoke debris, dust, soot and other particles.
At Bob's Air Repair, we fix, install and maintain everything HVAC related and pride ourselves on being your local go-to for these services.  This last season of fire and smoke presented a lot of unique challenges to ensuring your system is running properly and waiting to maintain or repair it will cost you greatly in the long run.  Give us a call today and we'll be happy to setup a duct cleaning or maintenance service for you.